Our stunning "You Are My Sunshine" necklace pendants are made with the highest quality alloys and symbolize adoration, loyalty and growth. This makes them the perfect gift for someone special as a daily reminder to be strong and stay positive!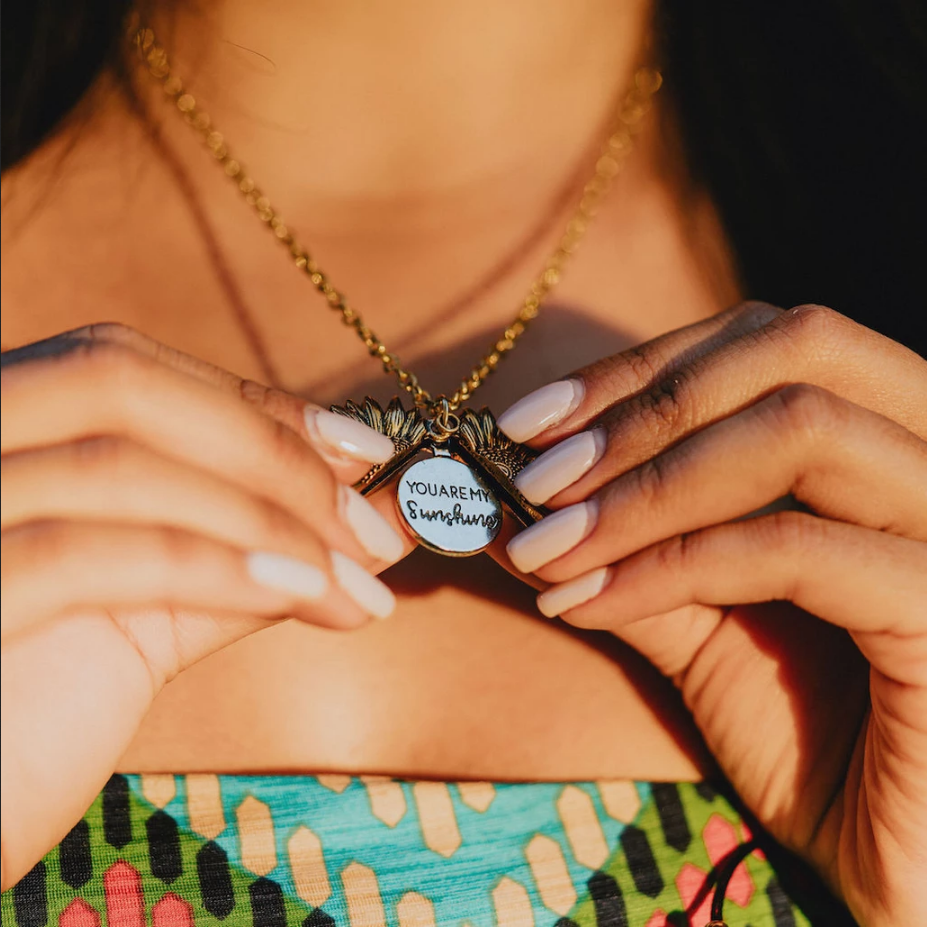 Each pendant is carefully handmade & engraved for a meaningful keepsake that will last forever. Beautiful and timeless, the Pendant comes on an adjustable 19.5 inch chain.
This
incredibly unique
necklace serves as a symbol of strength, health, happiness, vitality, and prosperity, making it
the perfect gift
for the sunshine of your life!
‎