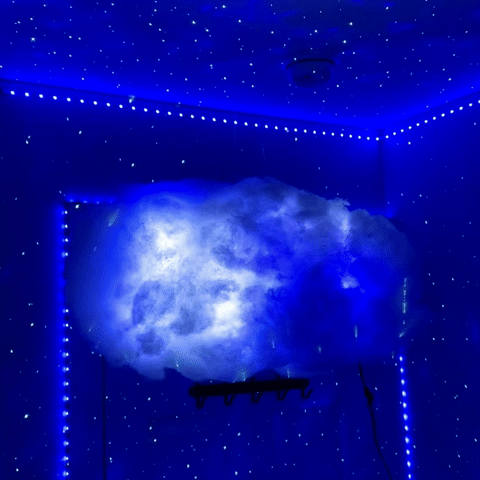 ✰READY FOR A ROOM MAKEOVER?✰
What's in the box?
-Dream Cloud
-Adhesive Ceiling Hook
- Bluetooth App Controller
- Bluetooth Receiver
- Power Adapter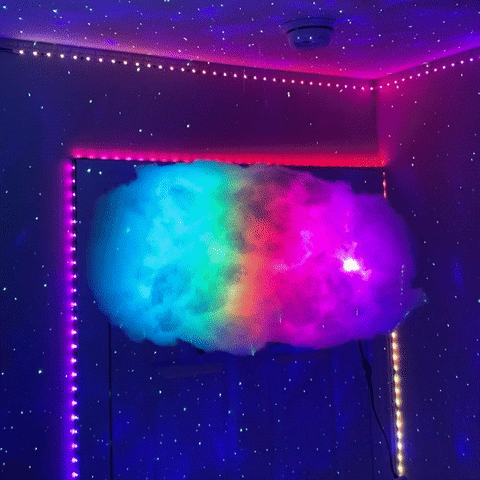 🌟 Color-Changing Pre-Sets & DIY Selection: Choose between 120 color-changing pre-sets such as the rainbow effect, red white & blue, galaxy effect, and more! You can even DIY your own colors with infinite combinations & tones.
🌟Smart Control: No need to worry about losing a remote anymore! Our "LED Hue" Bluetooth App, compatible with Apple & Android, allows for seamless control to turn on/off, adjust the color and brightness of your dream cloud.
🌟 Easy Installation and Use: Bring your room to life in less than 10 minutes! There's absolutely NO need for drilling. Just mount the included adhesive ceiling hooks and you are all set!
Shipping & Turnaround Time
Each dream cloud is carefully handmade by our hardworking creative team in New York. The turnaround time for each cloud to be produced is about 7-10 business days. We promise it will be worth the wait!