Get The Perfect Gift For A Dragon Lover This Holiday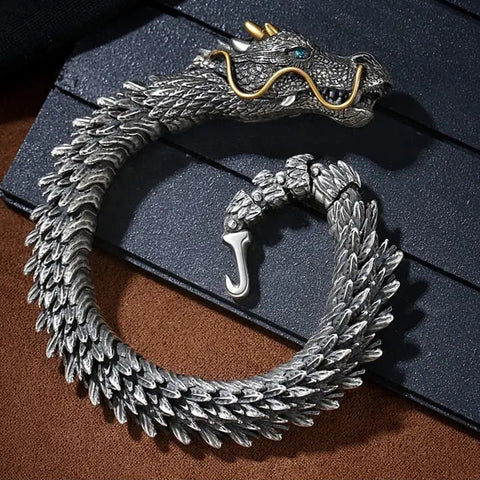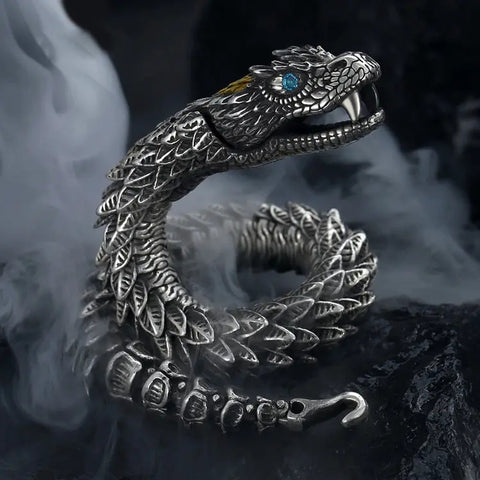 🐉Dragon's Wish
🐉Handmade Dragon Bracelet
🐉Stainless Steel Dragon Jewelry
🐉Black Gun Plated Bracelet
🐉Medieval, Epic, Fantasy Aesthetic
🐉5 Sizes Available
Materials:
Stainless Steel
Weight: 100g
Choose the size that is 2cm-2.5cm larger than your wrist for loose fit. Choose the size that is 1cm-1.5cm larger than your wrist for snug fit.
18cm - Fits 15.5cm-16cm Around The Wrist
20cm - Fits 17.5cm-18cm
22cm - Fits 19.5cm-20cm
23cm - Fits 20.5cm-21cm
24cm - Fits 21.5cm-22cm
Made with hand-polished 316L Stainless Steel, this hypoallergenic, eye-catching bracelet is water and tarnish resistant. The dragon's mouth is designed to function as a clip to fasten the bracelet securely around your wrist. 🐉What do Dragons Symbolize?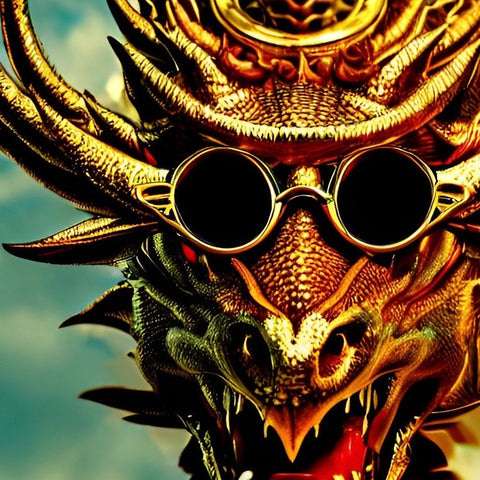 Dragons hold many meanings from different cultures. Some portray dragons as evil, while others worship the dragon as benevolent creatures. Regardless of their origin, all dragons symbolize wisdom, enlightenment, power, regeneration, nature, luck, nobility, wealth, self-confidence, excellence, strength, and above all else, overwhelming fortune and success.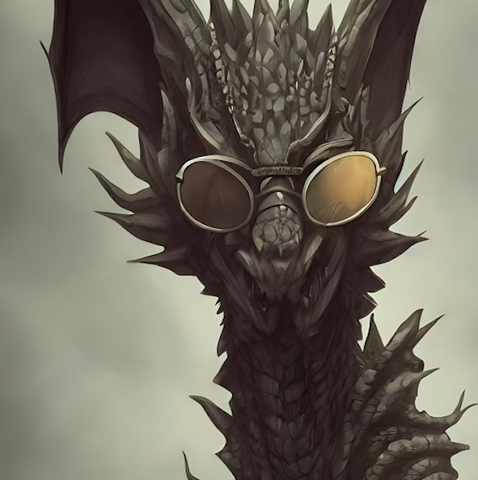 📲🐉Buy Your Very Own Dragon's Wish, or Serpent's Wish, Dragon Bracelet - ONLINE TODAY!
🎁Or make this Large Handmade Stainless Steel Dragon Bracelet the perfect gift for a dragon lover this year.
✋Unique Hand Crafted Bracelets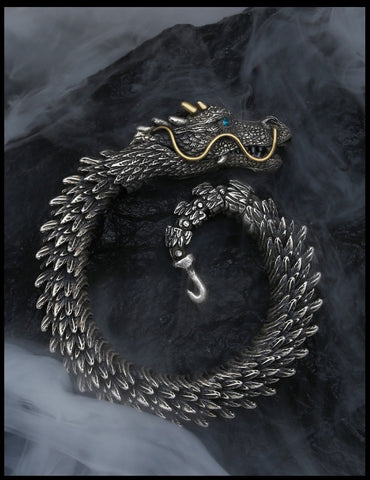 Stay safe out there💋❤️.